Collall Transfer Medium
---
The colors on your monitor may differ from the real color of the product.
---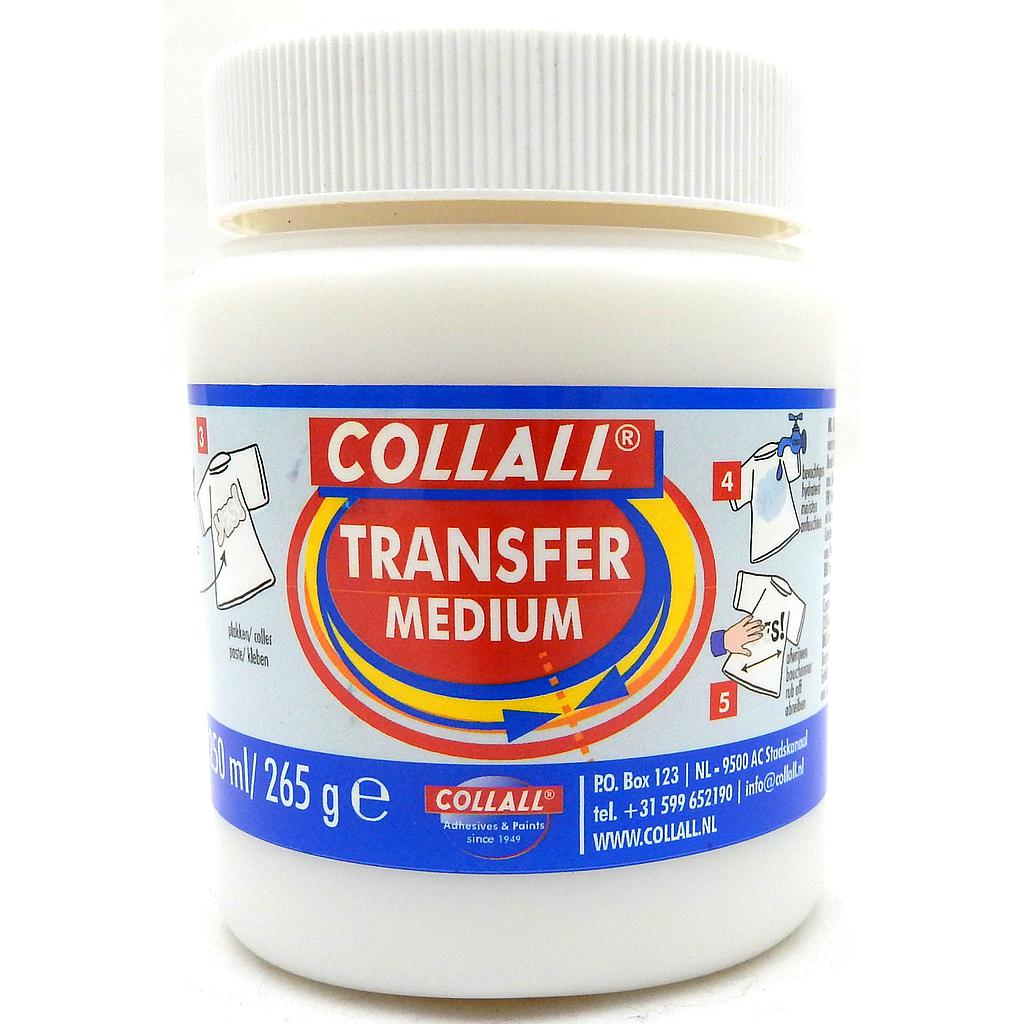 Met Collall transfer medium kun je zelf geprinte afbeeldingen overbrengen op allerlei ondergronden.
De afbeelding met een laserprinter in spiegelbeeld afdrukken, uitknippen en insmeren met het medium.
Met de afbeelding naar beneden op de ondergrond leggen, aandrukken en ongeveer 12 uur laten drogen.
Daarna het papier nat maken en met je vingers de papierlaag afwrijven, laten drogen en de afbeelding aflakken met transfer medium.
Te gebruiken op keramiek, textiel, glas en hout.
---