Zijdeveters handgeverfd regenboog
---
Pakketje van 12 met Dupont geverfde zijdeveters.
---
The colors on your monitor may differ from the real color of the product.
---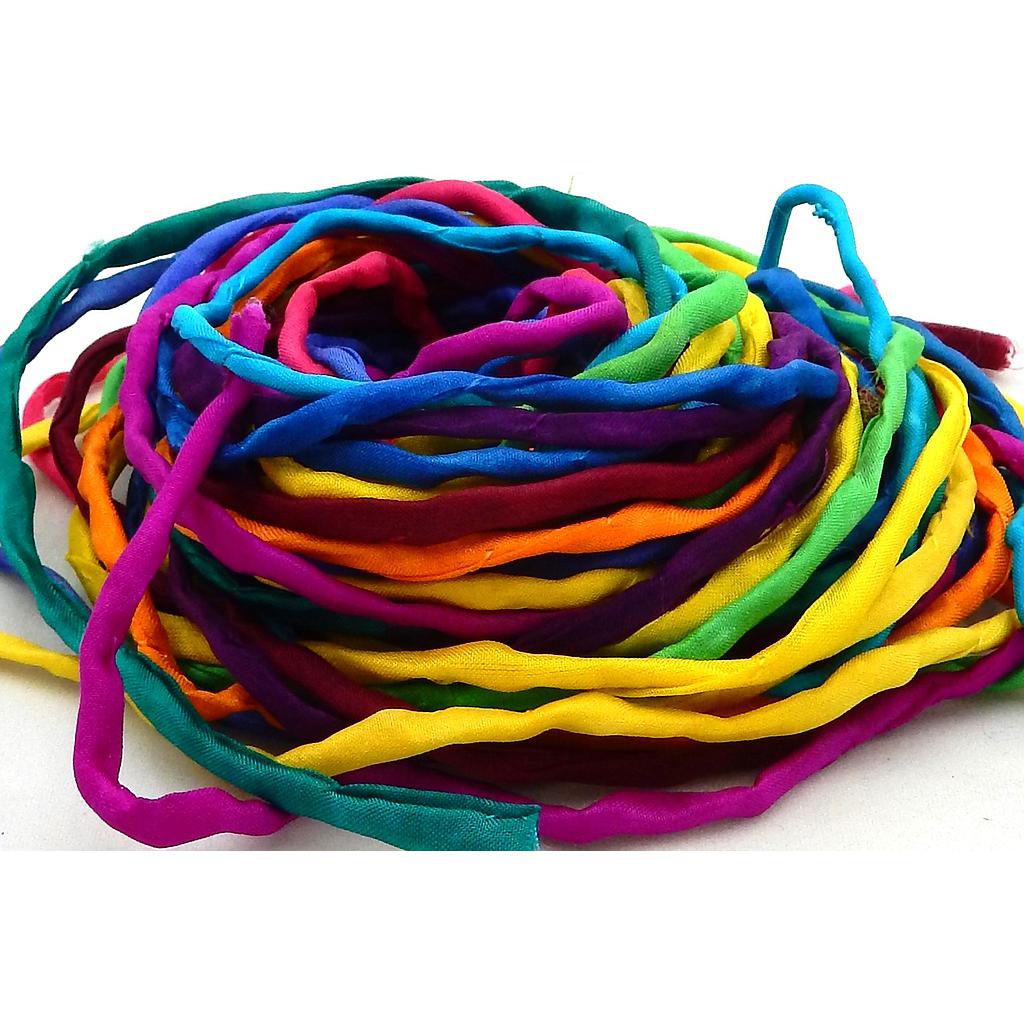 Pakketje van 12 gekleurde zijdeveters, Pongé 5, lengte 1 meter, geverfd met Dupont zijdeverf.

Voor het maken van de ketting is nog een leerveter sluiting nodig. Deze vindt u bij de sluitingen.
 Onderstaande ketting hoort bij de Froobl-serie en op aanvraag sturen we de werkbeschrijving mee als u de materialen voor dit sieraad bestelt.
---