Zijdelont dégradé geverfd
---
Hand geverfde Moerbei zijde in een mooi kleurverloop.
---
The colors on your monitor may differ from the real color of the product.
---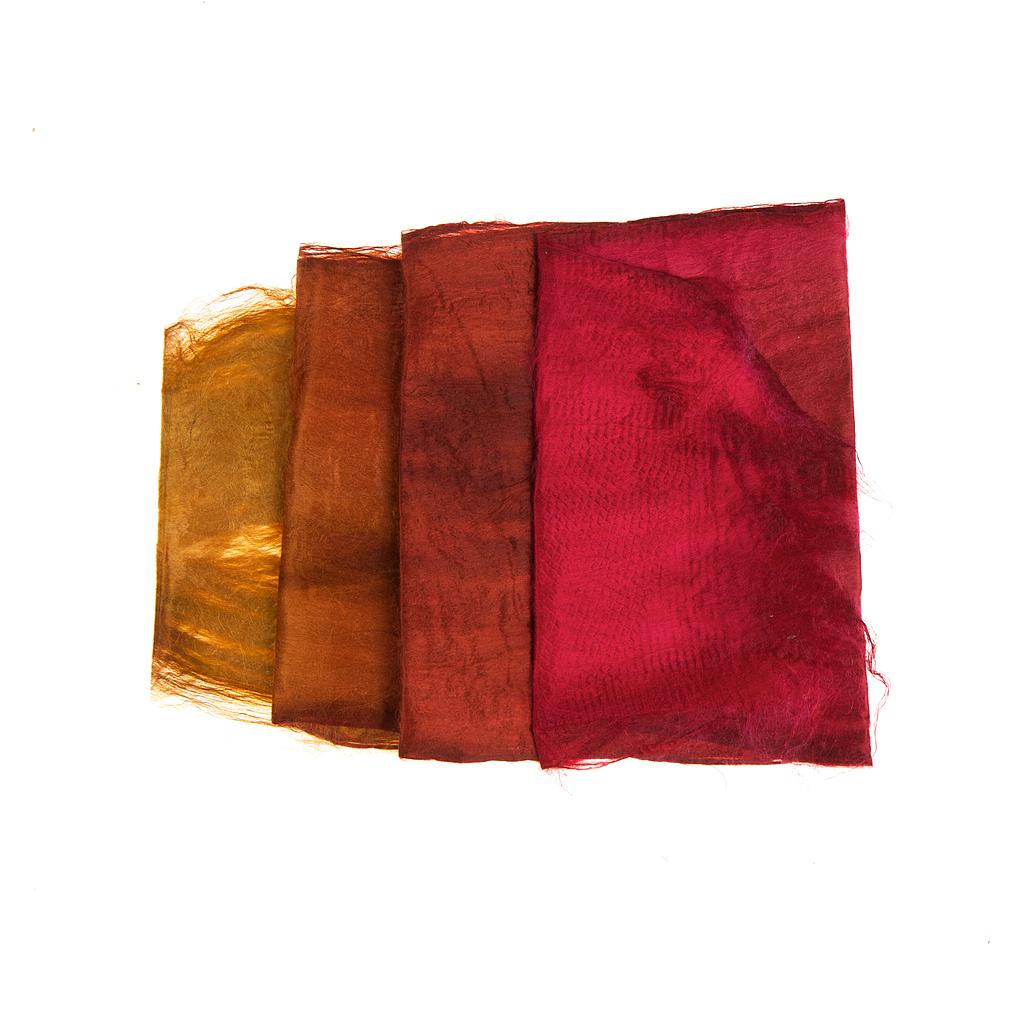 Hand geverfde moerbei zijdevezels met kleurverloop. Heel goed samen te vilten met de dégradé wollont op een chiffon zijde sjaal 180 x 55 cm.
De volgende verlopen zijn niet meer of nog beperkt leverbaar:
01,02,08,09,19,21,23,25,30,32,33,35,36,41.
De zijde is geverfd en gefixeerd maar nog niet gespoeld en kan soms wat overtollige verf bevatten. U verwijderd overtollige verf door de zijde nat te maken en water van licht gekleurd naar donker gekleurd te laten lopen en weer droog te deppen. Voor het vilten is het niet beslist nodig de zijde te spoelen. Bij het vilten wordt de verf opgelost in het zeepwater. Lichtgekleurde zijde kan door deze overtollige verf van donkere delen van kleur veranderen.

---