Zijde tricot rolsjaal handgeverfd
---
Rondgebreide, hand geverfde zijden sjaals.
---
The colors on your monitor may differ from the real color of the product.
---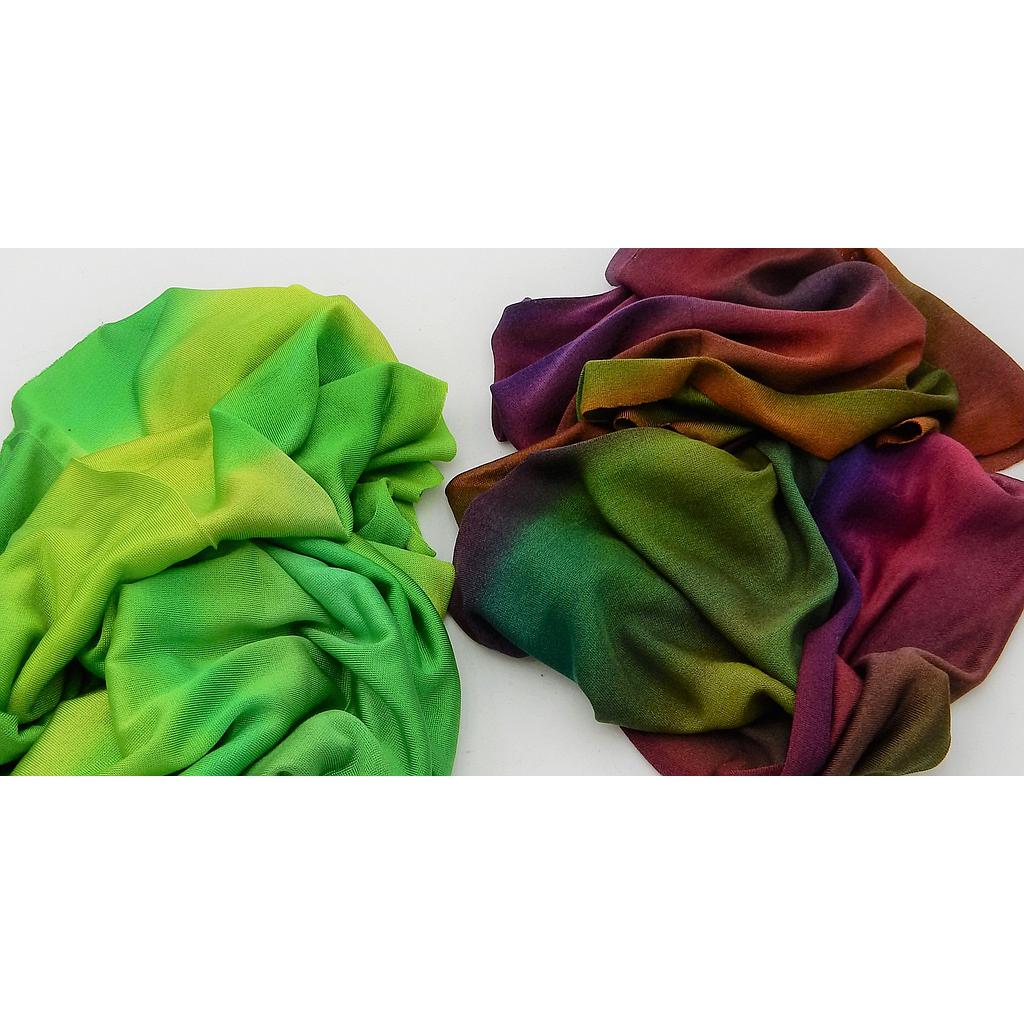 Rondgebreide, hand geverfde zijden tricot sjaals. Zeer geschikt om als hoofdband te gebruiken maar kan ook als ketting worden gedragen. 
Hawar-design geverfd door Paco Ortega!
Elke sjaal is anders van kleur; u kunt eventueel via email contact opnemen om te overleggen over de kleurnuances.
Een heerlijke gemakkelijke sjaal die wonderen doet als u keelpijn heeft.
Onze kinderen en kleinkinderen dragen er meteen eentje bij opkomende keelpijn en verkoudheid!
---