Viltdouche
---
Spuitdouche voor het vilten
---
The colors on your monitor may differ from the real color of the product.
---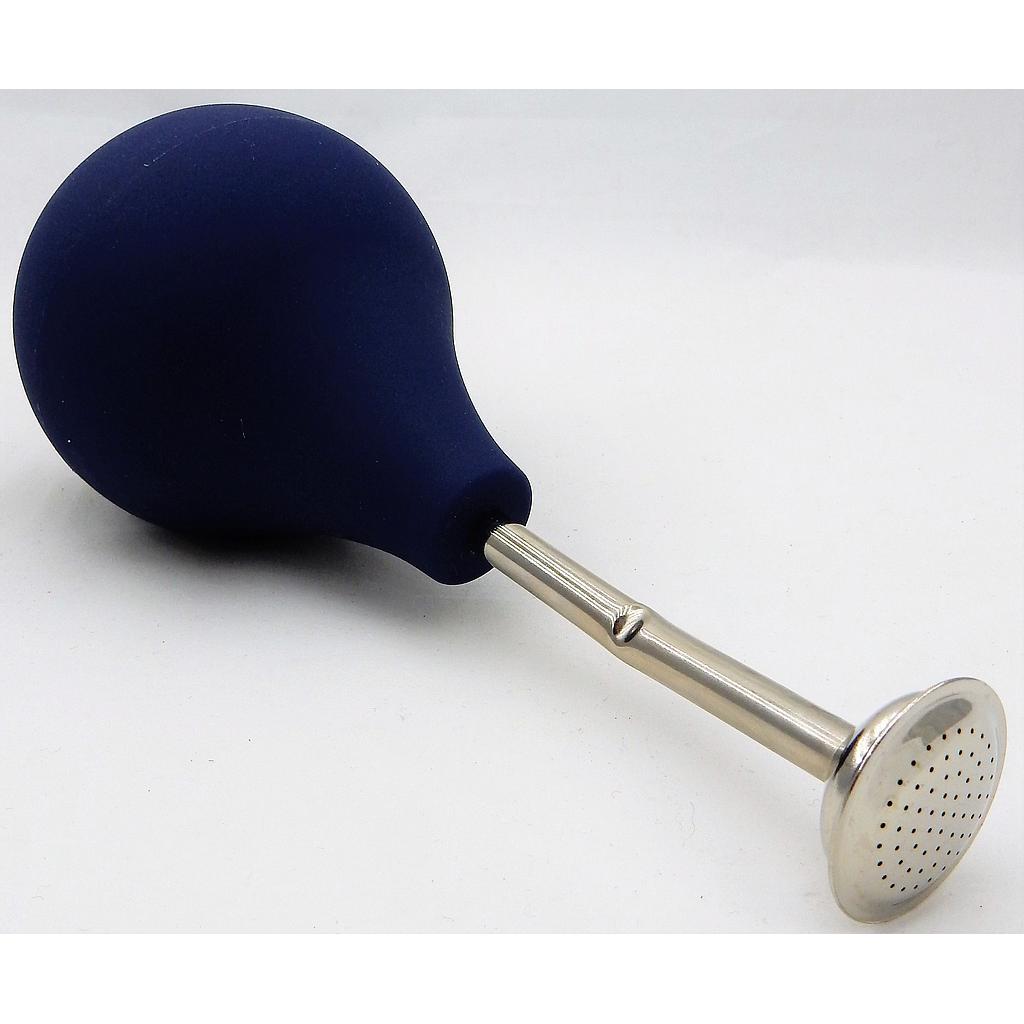 Een mini douchekop aan een rubber bal. De kleur van de bal kan verschillen; afhankelijk van wat Hawar aangeleverd krijgt.

Als een werkstuk regelmatig nat gemaakt moet worden, gaat dat heel gemakkelijk met de viltdouche. Door twee van deze douches in een emmer met sop te leggen, kun je bovendien snel doorwerken. Wanneer je de bal hebt leeg geknepen, houd je die ingeknepen als je hem weer teruglegt in het sop. De bal zuigt zich weer vol terwijl je de andere leeg knijpt boven je werkstuk en hij is weer klaar voor gebruik.
Een ander voordeel van de viltdouche is dat een dun laagje uitgelegde wol natgemaakt kan worden zonder dat het weggeblazen wordt.
---