Tissue-/ Zijdepapier
---
The colors on your monitor may differ from the real color of the product.
---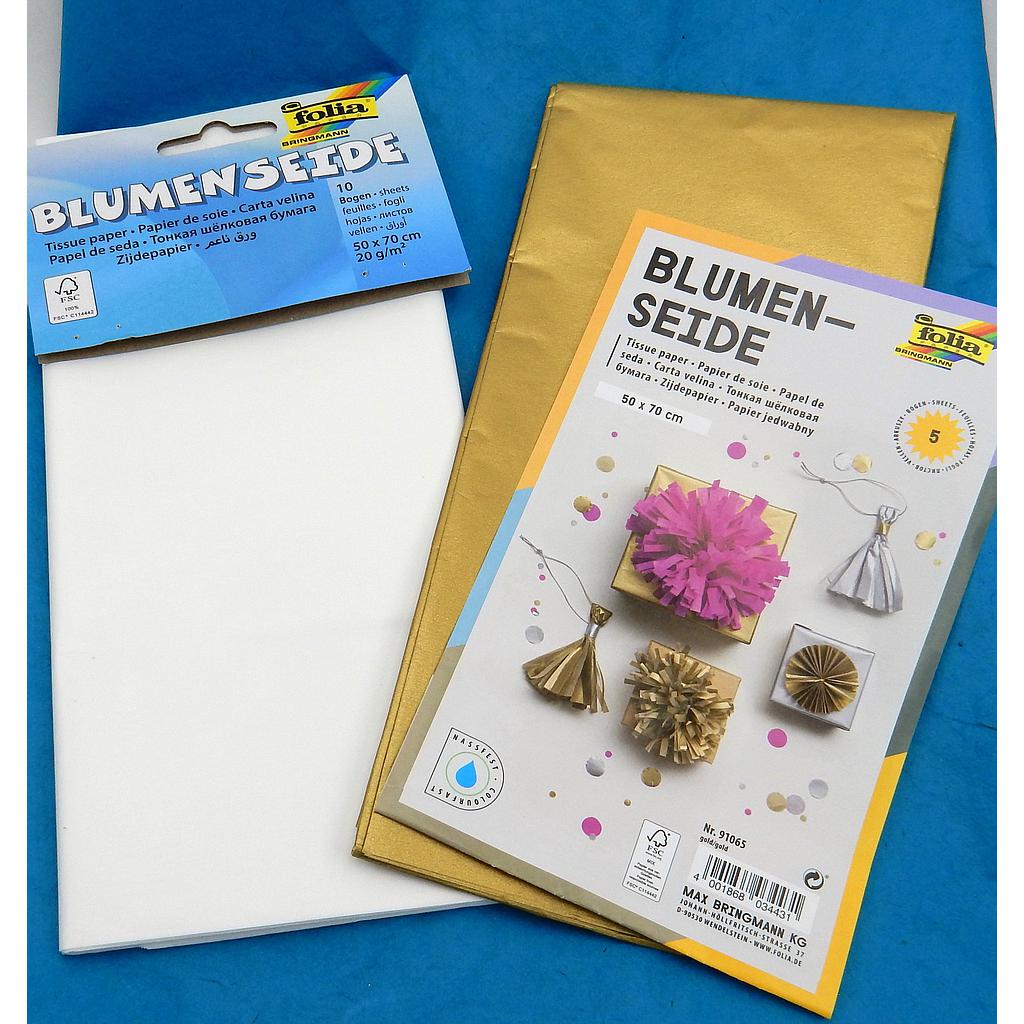 Inhoud verpakking:
5 vellen goudkleurig zijdepapier van 50 x 70 cm. 20 grams papier.
10 vellen wit zijdepapier van 50 x 70 cm.. 20 grams papier.
Het Abaca tissuepapier is enigszins roomkleurig. Abaca is een bananensoort doe van oorsprong op de Filipijnen groeide en daar de vezel manillahennep leverde. Voornamelijk gebruikt in de touwslagerij. Het tissuepapier is een halfdoorzichtig vlies.
Voor het Mulberry tissuepapier levert de schors van de papiermoerbei boom sterke vezels welke worden gebruikt om papier van te maken. Het papier wordt handgemaakt in noord Thailand en is half doorzichtig. De gekleurde vellen meten 48 x 75 cm. De naturel 54 x 46 cm. Het naturel papier is in twee verschillende diktes.

---