Silkrods assorti gekleurd (Oliver Twist)
---
silkrods in verschillende kleuren
---
The colors on your monitor may differ from the real color of the product.
---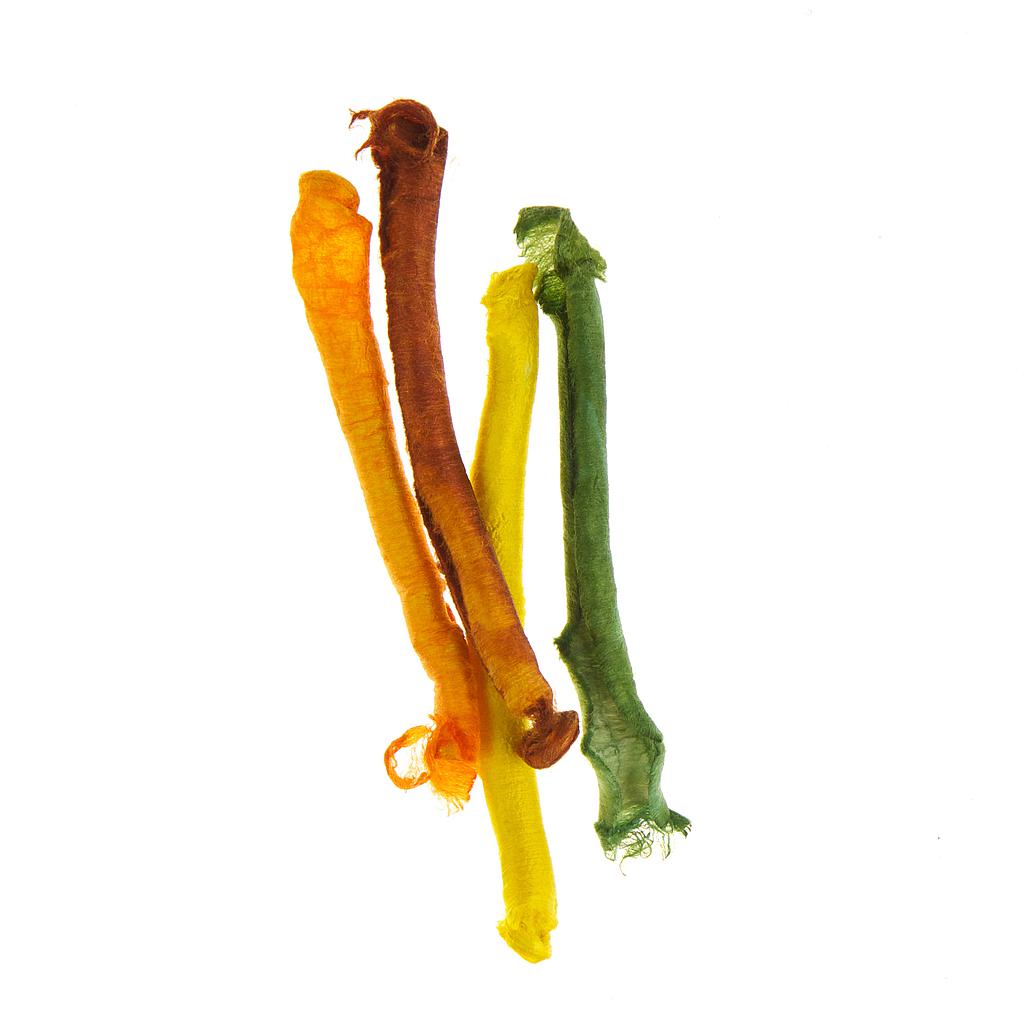 Vier silkrods in verschillende kleuren per verpakking. Kleuren variëren waardoor elke verpakking uniek is.

Silkrods ontstaan bij het winnen van de zijde draad uit de cocon. Soms raakt dit dunne draadje naast de haspel en wordt om de as gewonden. Om de as weer schoon te maken wordt de zijde doorgesneden en van de as gehaald. Deze met zijdelijm aanelkaargeplakte vezels zijn afhankelijk van de tijd die de silkrod doorbrengt in het verfbad gedeeltelijk of door en door geverfd. Een silk rod is doorgaans te splitsen in 5 of meer lagen. Dit splitsen kan in droge- en geweekte toestand. Een afgesplitst laagje laat zich gemakkelijk mee vilten. De rods zijn handgeverfd en de kleur kan enigszins afwijken van wat u op het scherm ziet. 
De zijdelijm kan worden verwijderd door uitkoken.
---