Serti/Gutta waterbasis Dupont tubes
---
Gutta op waterbasis in tubes van 30 ml
---
The colors on your monitor may differ from the real color of the product.
---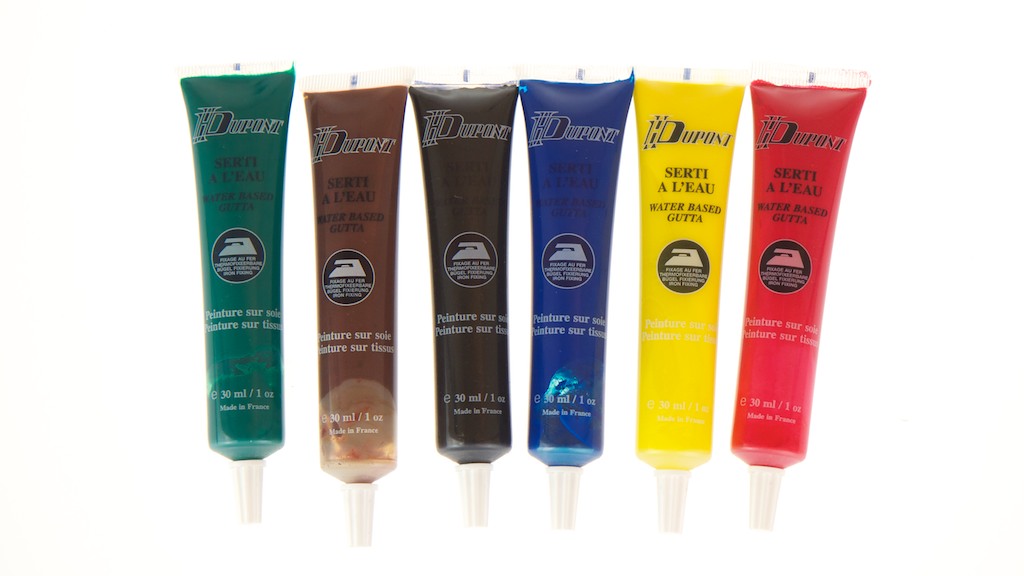 Serti/Gutta op waterbasis in tubes van 30 ml

Serti of gutta is een dik vloeibaar materiaal waarmee lijnen op de stof worden getrokken. Bij het zijdeschilderen gebruikt deze lijnen om er voor te zorgen dat de verf niet verder vloeit. De lijnen vormen met elkaar een voorstelling en sluiten de capilaire werking van de stof af.
De tubes zijn voorzien van een tuit die fijne lijnen maakt
De wateroplosbare gutta moet goed worden gedroogd anders lost de verf de gutta op en kan de verf door de lijn breken naarmate de lijn fijner is getrokken.
Naast zuivere lijntekeningen kan de gutta lijn ook schetsmatig worden gebruikt waarbij de juiste lijn zich aftekent door het aanbrengen van de verf.
Op chiffon kun je met deze "verf" een tekening maken die je na droging fixeert, waarna de chiffon op wol kan worden gevilt.  
---