Rocailles Kralen
---
Kleine kraaltjes met groot gat, geschikt voor papiergaren.
---
The colors on your monitor may differ from the real color of the product.
---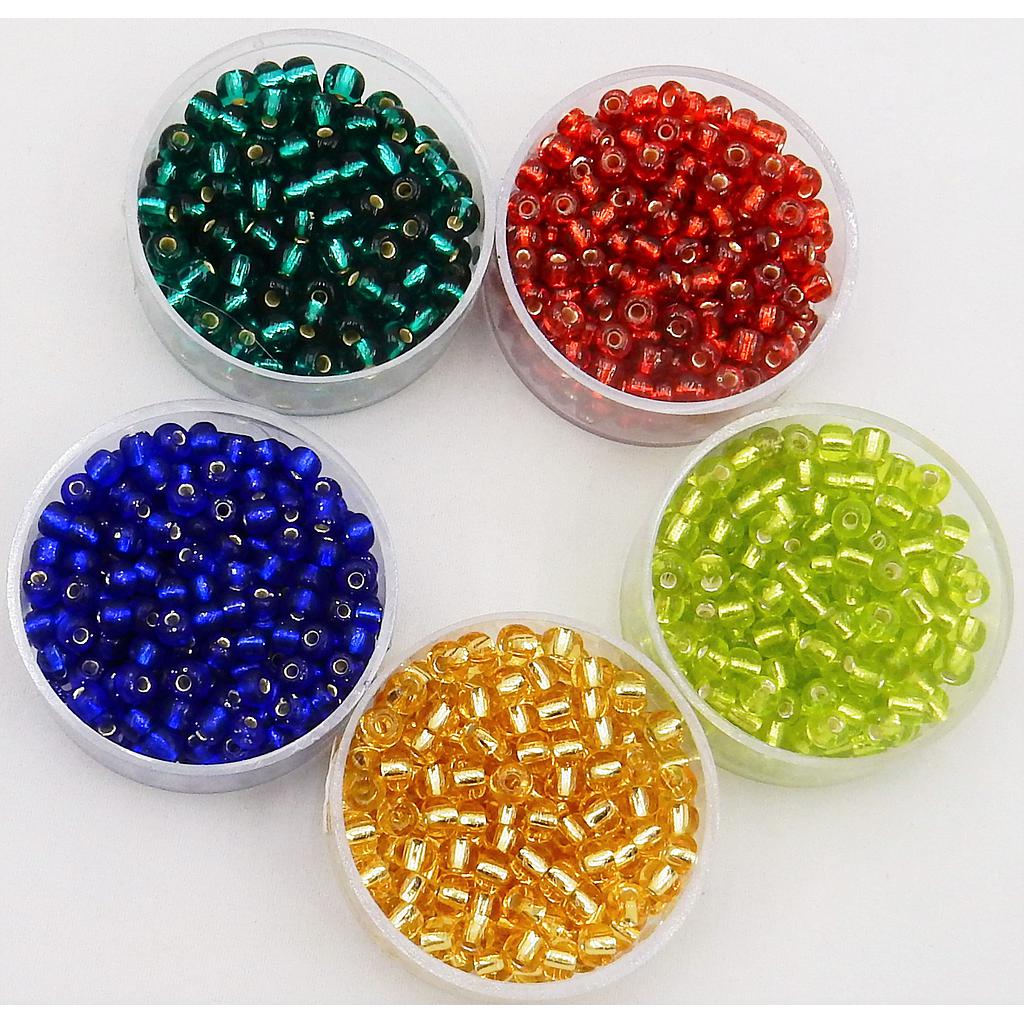 Kleine kraaltjes 4,5 mm. met een grote opening, geschikt voor papiergaren. De inkijk van de opening is zilverkleurig.
De inhoud van de doosjes is 17 gram. Gold-Schwartz en Bronze bevatten 10 gram, Kupfer-Kristall 8 gram. Mix 7576-074 is 3,5 mm. doorsnede. Onderstaande ketting is gemaakt door Elly van Elp-Bosscha.
---