Luvo badverf voor wol
---
Badverf voor wol (gebruiken met fixeerzout)
---
The colors on your monitor may differ from the real color of the product.
---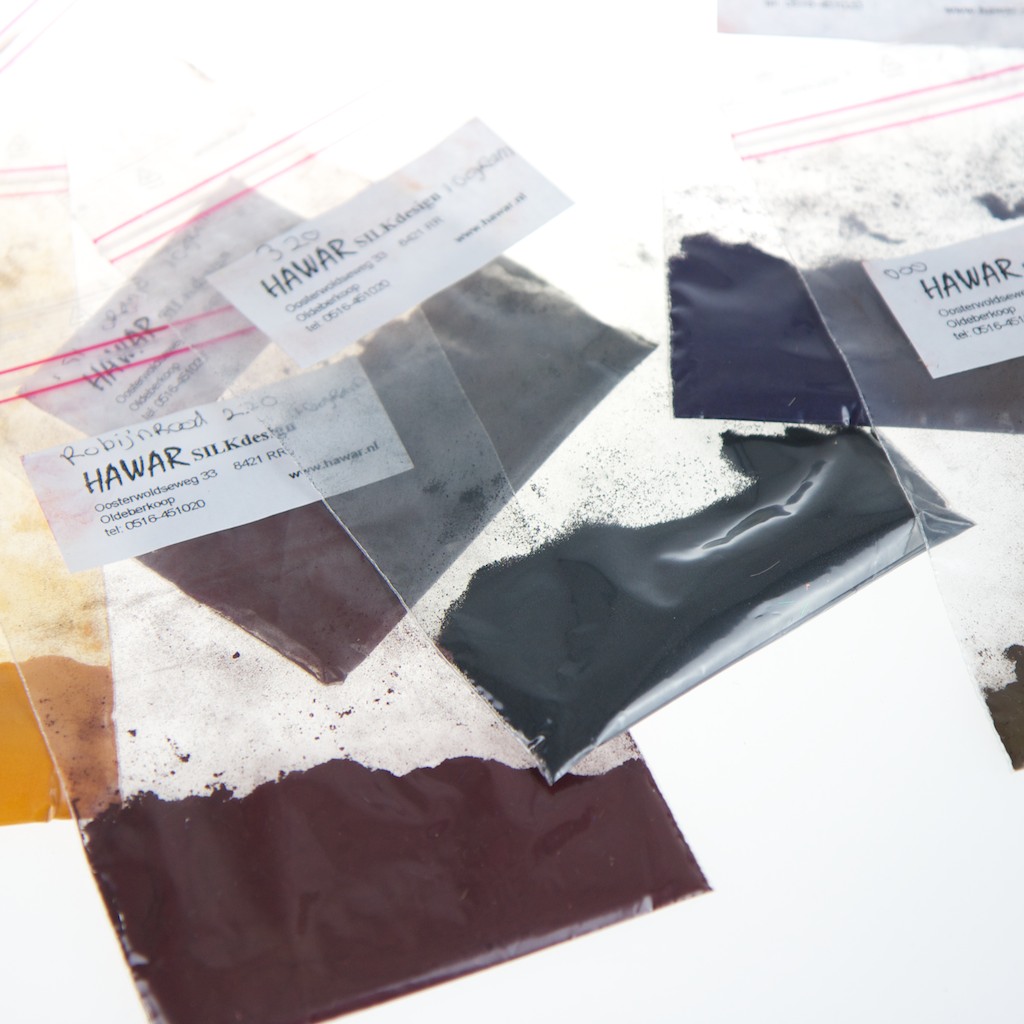 Badverf voor wol (fixeerzout nodig).
Badverf voor wol (te gebruiken met fixeerzout) De 6 grondkleuren worden gebruikt om alle andere tinten te maken ( zie mengtabel). Poederverf eerst oplossen in stamoplossing en daarna mengen tot de vereiste kleur.

Door minder verf te gebruiken per eenheid textiel wordt de kleur lichter.

De kleurdiepte wordt bepaald door de hoeveelheid verfstof die per 100 gram stof wordt gebruikt. Dit kan variëren van 0.1% tot 6% ( diep zwart) Als er wordt uitgegaan van een verving van 2 %  ( dat is een mooie middenweg want de kleuren worden niet te donker en niet te licht) dan is er voor een streng van 100 gram wol 2 gram verfpoeder nodig. 
Los de verfpoeder eerst in een beetje warm water op voordat je het aan het verfbad toevoegt.
---