Breigaren Toverparels Schoppel
Breigaren Toverparels Schoppel
---
The colors on your monitor may differ from the real color of the product.
---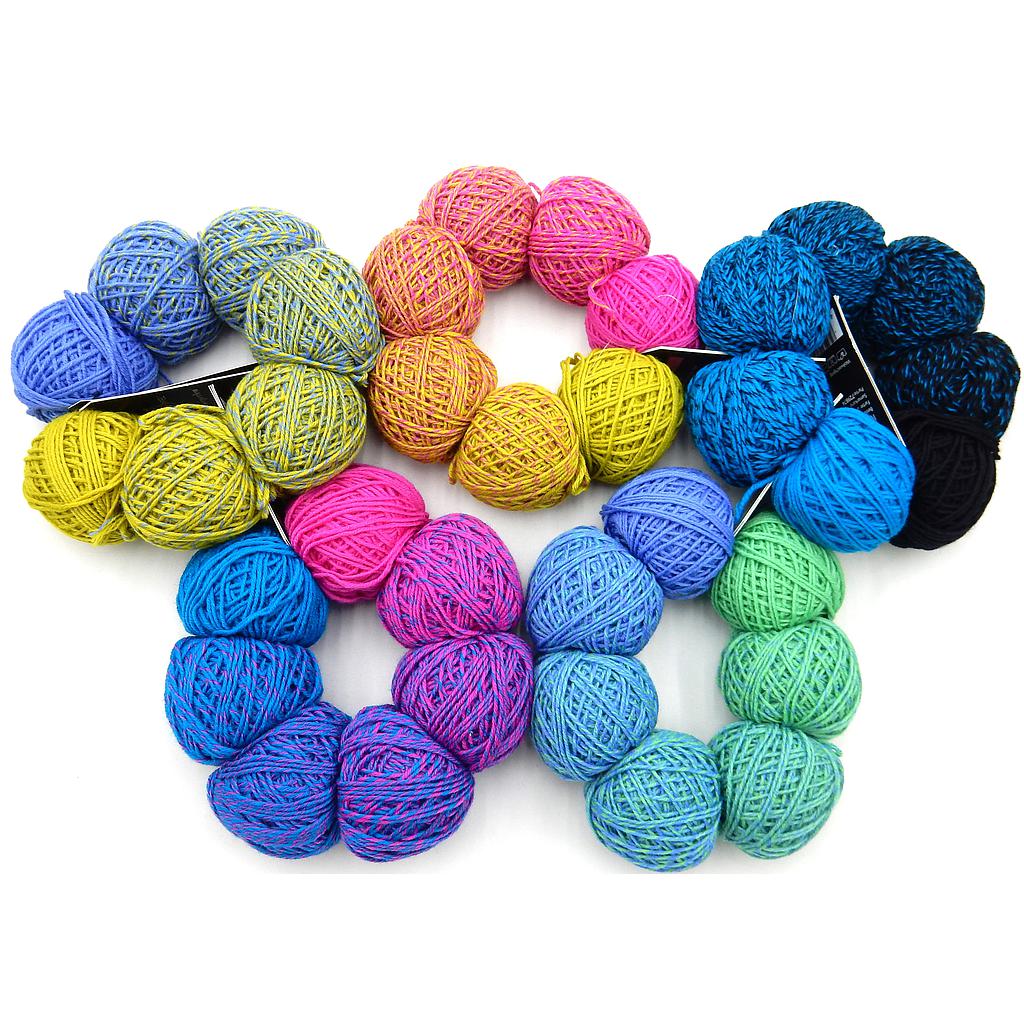 7 bolletjes in een prachtig kleurverloop; in totaal 100 gram. 100% wol.
100 gram = 400 meter, breinaald 2-3 mm. Voor een pullover in maat 38 is ongeveer 450 gram nodig.
In de filosofie van Schoppel kunnen schapen niet gehouden worden op industriële boerderijen. Grote gebieden in Patagonië zorgen ervoor dat de dieren dicht bij de natuur kunnen leven. Twee keer per jaar worden ze gevangen voor scheren en gezondheidscontroles. Schoppel gebruikt voor hun wol producten uitsluitend wol uit Patagonië.
De katoenproductie van Schoppel komt voor 100% uit Griekenland en voldoet aan STANDARD 100 by OEKO-TEX®.
---