Bijenwas pastilles
---
The colors on your monitor may differ from the real color of the product.
---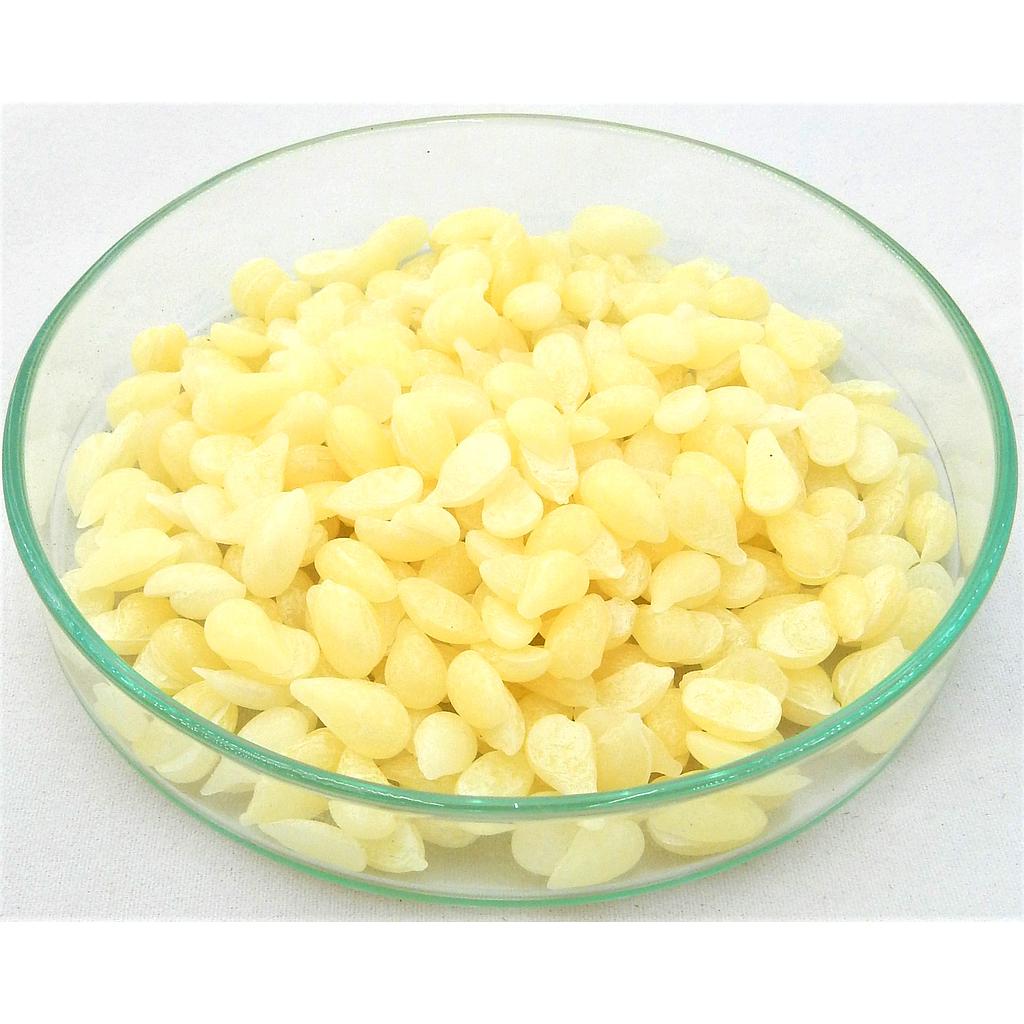 100% bijenwas voor weinig tot geen craquelé bij het batikken.

Bijen was kan worden gemengd met parafinewas waardoor het craquelé wordt versterkt.
Voor bepaalde effecten in de reserveringstechniek wordt de bijenwas gemengd met andere vetachtige stoffen om de taaiheid te versterken of te verminderen. Daarnaast wordt het smeltpunt beïnvloed waardoor de was gemakkelijker doordringt of minder gemakkelijk in de stof uitloopt. De recepten hiervoor verschillen per streek en kunstenaar.
---