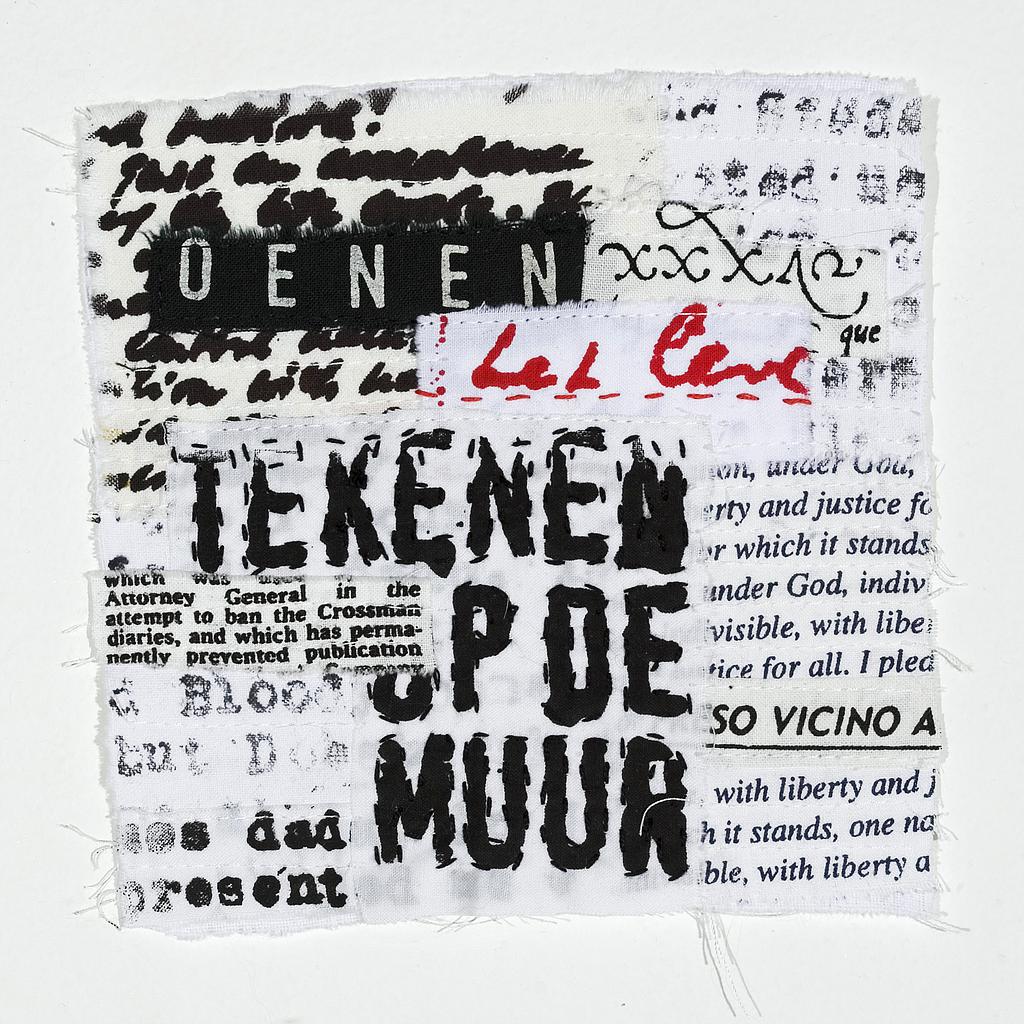 Zomerweekend Borduren
07/17/2023 04:00

to

07/18/2023 10:30
---
TEXT, PAPER AND TEXTILES
2 days workshop met Jette Clover ( Nederlandstalig )
Writing is connected to a fundamental human desire to make marks. Marks can be familiar signs such as numbers and letters, and they can be personal symbols or plain doodling. Your signature f.ex. is a mark that is unique to you.
The main focus of this workshop is to explore language as a means of visual communication. We will use text and writing as key elements of design and explore the relationship between words, meaning and form.
Through a variety of exercises we will explore visual and physical layering and personal content. We will experiment with collage techniques and apply stencilling, tracing, screening, sanding, over-painting and transfer techniques. We will work with both paper and textiles and the combination of these two materials and use non-traditional 'tools' for writing and mark making and we will be making our own cola pens. ( made from an aluminium coca cola soda can)
Schrijven is verbonden met een fundamenteel menselijk verlangen om markeringen te maken. Merktekens kunnen bekende tekens zijn, zoals cijfers en letters en het kunnen persoonlijke symbolen of gewoon krabbels zijn. Uw handtekening bijv. is een merk dat uniek is voor jou. De belangrijkste focus van deze workshop is het verkennen van taal als een middel voor visuele communicatie. We zullen tekst en schrift gebruiken als sleutelelementen van ontwerp en de relatie tussen woorden, betekenis en vorm onderzoeken. Door middel van een verscheidenheid aan oefeningen verkennen we visuele en fysieke gelaagdheid en persoonlijke inhoud. We experimenteren met collagetechnieken en passen sjabloneren, overtrekken, screenen, schuren, overschilderen en transfertechnieken toe. We werken met zowel papier als textiel en de combinatie van deze twee materialen en gebruiken niet-traditionele 'tools' voor het schrijven en markeren an we gaan onze eigen cola pennen van coca cola blik en aluminium tape. 

---