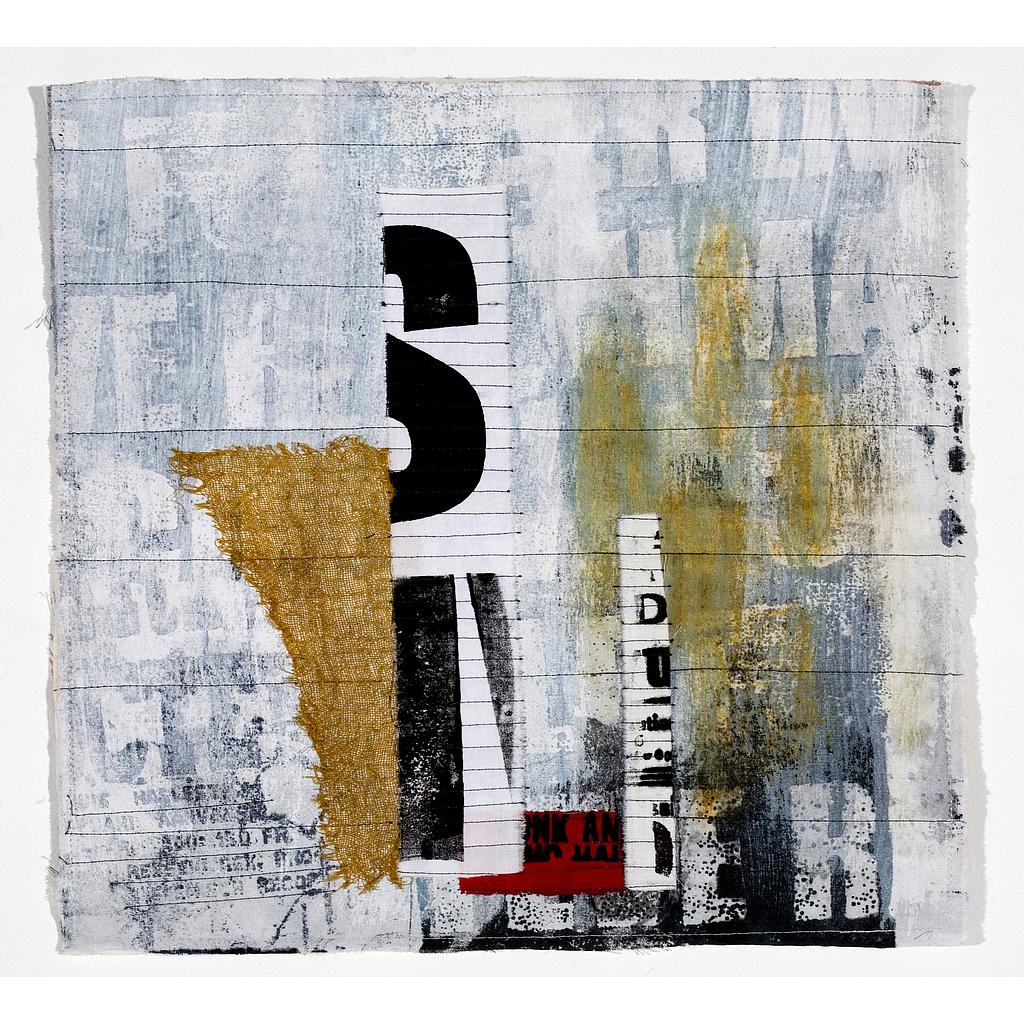 Zomerweekend Borduren
05/08/2023 04:00

to

05/12/2023 10:30
---
The Joy of Making , het plezier van het maken.
Masterclass met Jette Clover , May 8 – 12, 2023
 Vermoedelijk heb je al meerdere workshops gedaan en weet je al veel over techniek en heb je een grote collectie stofjes en andere textiele materialen. Maar wat wil je eigenlijk vertellen met je werk  en hoe krijg je dat voor elkaar?
Wat is je artistieke verhaal , je eigen beeldtaal?
Een belangrijk aspect van creativiteit is weten wie je bent en begrijpen waarom je kunst maakt. Deze week is ontwikkeld om je meer over jezelf te laten ontdekken, te genieten van het maken van kunst en je eigen artistieke identiteit verder te ontwikkelen.
De focus zal deze week liggen op proces en compositie. Zoals we woorden hebben geleerd om een taal te spreken is het noodzakelijk om wat meer te weten over beeldtaal en hoe om te gaan met lijn, vorm, kleur en textuur.
Spelen is een belangrijk aspect van het maken van kunst en daarom gaan we experimenteren met mark making, vlekken maken, oververven, spanning weghalen, laagjes aanbrengen, patchwork , weghalen en ontkleuren,  verbergen en verhullen, bouwen en opnieuw bouwen.
Door middel van dagelijkse oefeningen met papier en stof leer je je inspiratie te vertalen in goed vormgegeven en interessante beelden en ontwikkel je nieuwe manieren van intensief denken en werken.
Tenslotte zijn er ook groepssessies waarbij leren van elkaar centraal staat, hoe geef en ontvang je positieve kritiek en ook er is tijd voor individuele begeleiding en persoonlijke feedback.
De voertaal is deze week Nederlands !
Jette is internationaal bekend van haar werk wat wereldwijd is geëxposeerd maar ook als docent reist Jette de hele wereld over. Jette is geboren in Denemarken waar ze haar textielopleiding heeft gehad maar ze heeft lang in Amerika gewoond en ook in Nederland waar ze werkte in het Textielmuseum in Tilburg. Daar heeft ze prachtige tentoonstellingen georganiseerd o.a. de grote vilttentoonstelling die de viltkunst in Nederland heeft gebracht.
 You have probably followed several workshops, know a lot about techniques and have a big collection of fabric and other materials. But what is your art really about, and how do you express it?
What is your artistic vocabulary?
An important aspect of creativity is knowing who you are, and understand why you are making art in the first place. This workshop is designed to help you discover more about yourself, finding the joy of making art and develop your artistic identity.
The focus of the workshop will be on process and composition. Just as we learn words to speak a language, it is necessary to know something about visual language and how to deal with lines, shapes, colour, and texture.
Play is an important aspect of art making. We will experiment with mark making, staining, overpainting, distressing, layering, patching, erasing and discharging, concealing and revealing, deconstructing and reconstructing.
Through daily exercises with paper and fabric you will learn how to 'translate' your inspiration into well designed and visually exciting images and develop new ways of thinking and working with intention.
There will be group sessions, learning how to give and how to receive positive critique, and also time for individual guidance and personal feedback.
Meer weten over Jette Clover ...www.jetteclover.com
---