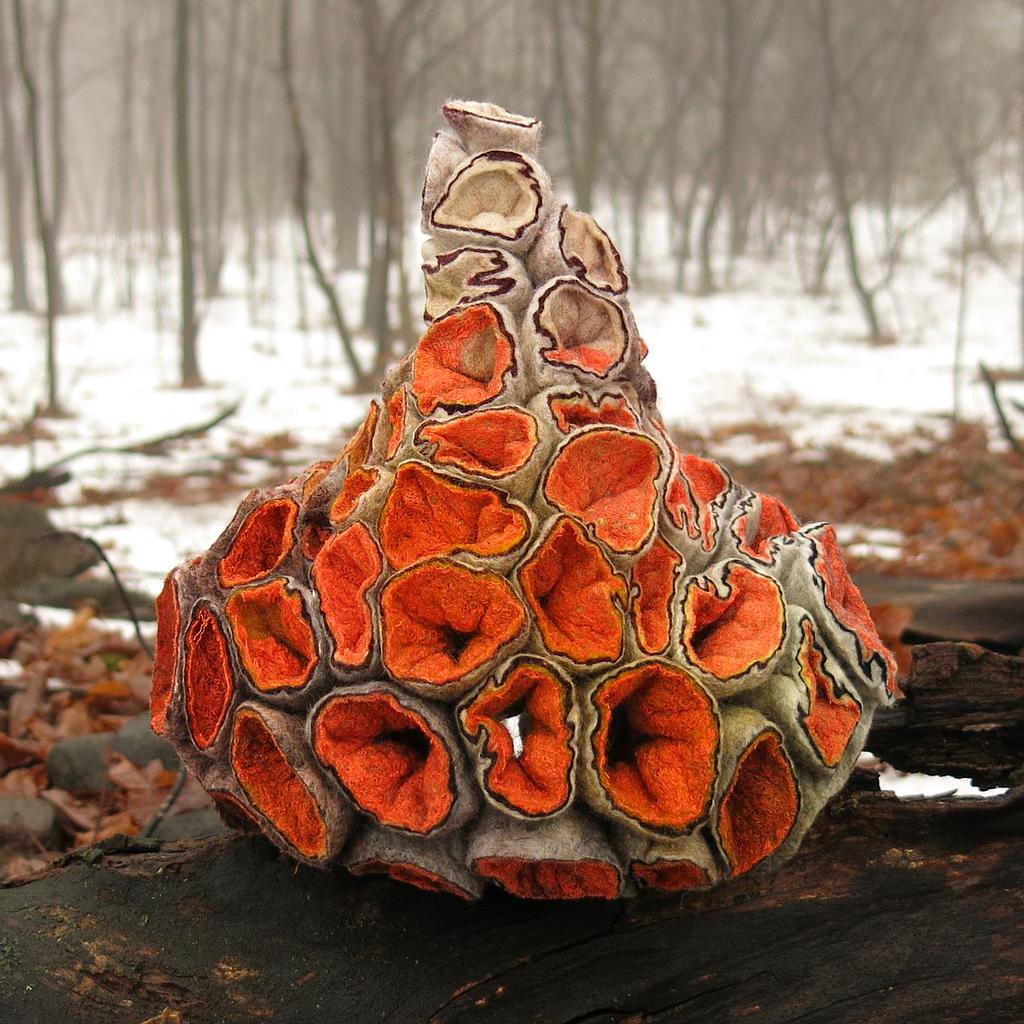 Vilt in vorm 1
10/17/2021 04:00

to

10/17/2021 10:30
---
Uit de dans van wrikkende gevoelens ontstaat creativiteit en soms kunst
It is from the dance of conflicting emotions that creativity and art are born.


Biografie
Marjolein Dallinga studeerde schilderen en grafiek in Nederland
In 1989 emigreerde zij naar Canada.Hier ontwierp zij speelgoed, sieraden en
"Kunst boeken". In Canada ontdekte zij het vilt een medium waarmee zij sinds twintig jaren werkt. Textiel kunst in de breedste zin van het woord ,in de vorm van mode, kostuums en beeldhouwwerken in vele formaten.
Tevens deed zij onderzoek en ontwerp voor "Cirque du Soleil",theater en film producties.
In Nieuw Zeeland maakte zij verschillende malen ontwerpen voor ,"WOW",(world of wearable art) Zij won drie prijzen met haar kostuums.
Sinds enkele jaren neemt Marjolein deel aan internationale tentoonstellingen met haar gevilte sculpturen.
Marjolein geeft over de hele wereld les in de viltkunst.
Voor meer informatie :www,bloomfelt.com
Beschrijving van de workshop
Uit de dans van wrikkende gevoelens ontstaat creativiteit en soms kunst.
Vaak worden beelden als iets statisch ervaren maar deze workshop legt de nadruk juist op het beweeglijke. De beweging van wolvezels tot vilt.
Zolang er beweging is ,is er leven.
Deze vilt workshop wil de bewustwording van de ervaringen met
het beeldhouwen met wolvezels ontdekken en verdiepen. Een ontdekkingstocht met vervormingen en vilttechnieken om er achter te komen hoe en waarom we juist dit medium kiezen.
Het accent ligt bij de reis en bij het loslaten van ideeën over het eindresultaat.
Dit is een experimentele ontdekkende vilt workshop. 
---