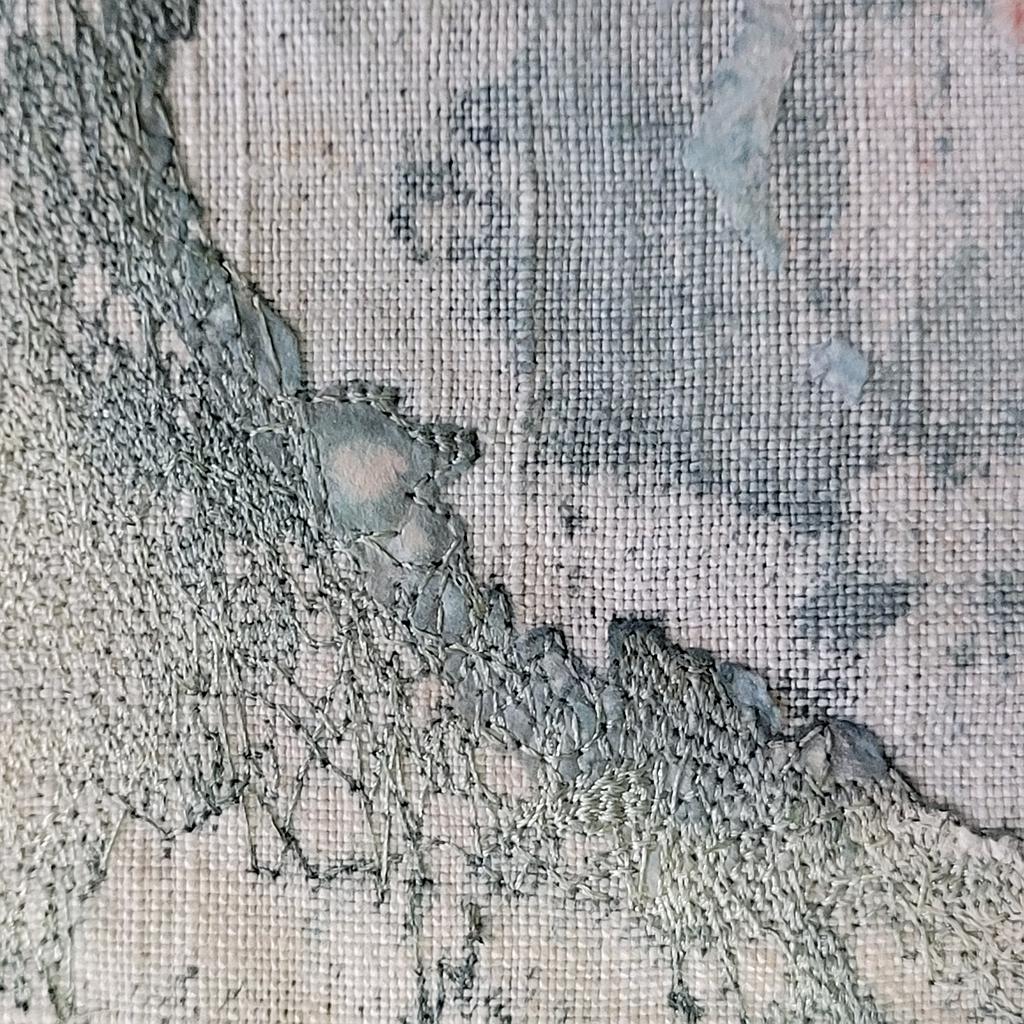 Telling your story in textiles
09/04/2023 04:00

to

09/08/2023 10:30
---
When is a work calles finished?
Sketchbook, materiality, printing or painting, textile manipulation and stitching – I love working in
this circled processes. Going forward, coming back, mark making, cutting, ripping, stitching on materials and manipulating it again... an endless dialogue of textile art!
There is not only one right way of working in textiles, a lot of approaches are possible. In this class I
will guide you to find your own textile processes that fit to you personally. You will find out how you
can go in a dialogue with your ideas, your experiments, your love of material and how you can come
to really great final textile results.
We will use just a few mark making methods to bring colour, line and form in or on our textiles. A big
part of the class will focus on how you can develop that further. What methods get you towards
really strong textile work? How can we start and why is a sketchbook such a funny part of the
process? How can you go deeper with your machine and hand stitching? I will show you some
machine and hand stitching ideas that fit well to your process. This circle of dialogue-work gets then
to the question: when is a work to be called finished?
---