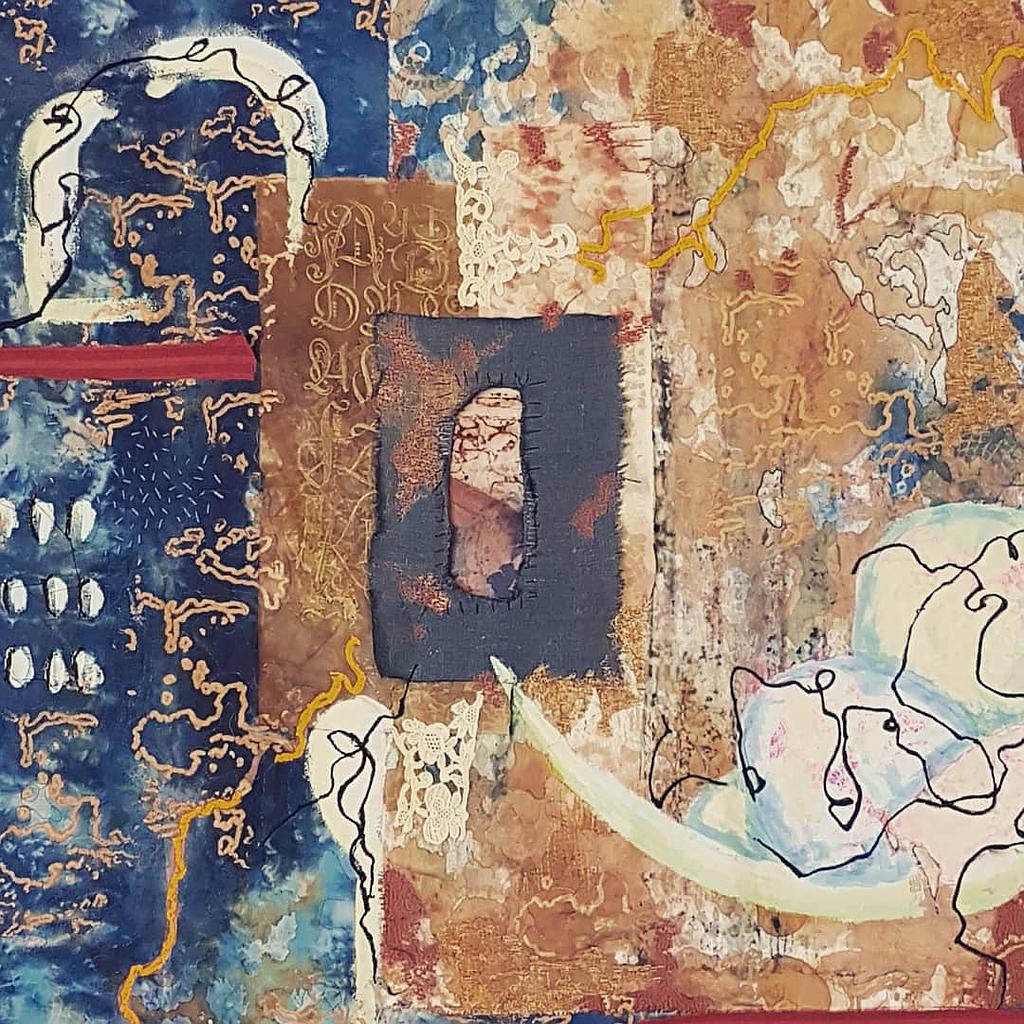 Telling your story in textiles
10/03/2022 04:00

to

10/07/2022 10:30
---
 Steps to work in series – an experimental and playful approach to your own textile voice
Do you have more than one idea? Do you already know and practice a lot of different techniques? Do you have questions about composition and other design principles? Do you want to strengthen your colour choices? Do you search new methods to express yourself through textile art?  How about working in a series instead of putting all in one textile work? During the week you can follow your own ideas and experiment with different approaches to build up a series of textile work that relates to each other. Find your own voice through studying composition, colour, materials and techniques and go on to create a beautiful series of work. Different exercises will support you in your personal way to work and show you steps to work in series. You can work from a theme or just start with mark making to see what happens. This week will be an experimental and playful way towards new ideas and creations. Working in series is a wonderful approach to think outside the box and to find your personal artistic approach in the textile and mixed media art. 


For years I have been coaching textile lovers to find their own voice, to develop signature and to deepen it. It won't happen immediately and over night but I am convinced that everyone – beginner and professionals – has own treasures to show and ways to speak through art and textiles. There is no right or wrong. The personal process and decisions for own pathways through exploring other artworks are evident for development. It is like hand lettering, you still have a unique way to express your ideas through textiles. Where ever you stand in your textile development you can explore different ways of working and develop your own continually further.
We will start with simple methods and experimental work through your textile materials. You will find out more about your style and your way to see and observe the world. The course will help to stretch your creative muscle through different explorative approaches and to start (or continue) successfully sketchbook work and further experimental developing. Additionally – as everyone in the course has another visual and material story to tell – you will see and communicate in the group about other inspiring approaches. At the end of the course you have a series of textile samples and some tools to explore continually that way to emerge as a textile crafter and artist.


The course structure:
Exploring what you love in textile arts: materials, techniques, artists
Express your own ideas: how do you see the world?
What's about your style
Finding methods to stretch your creative approach
Start your own way for sketchbook work
Get confidence in your own techniques, repeating isn't only pattern
Learn how to develop further experimental work of your own sources
Get in contact and communication with course mates
How to continue at home


U kunt voor deze masterclass ook een plek reserveren door middel van een aanbetaling. Neemt u daarover gerust contact op .
---