Zijdevlies hankies geverfd
Zijdevlies hankies geverfd
---
Vierkant lapje zijdevlies geverfd
---
The colors on your monitor may differ from the real color of the product.
---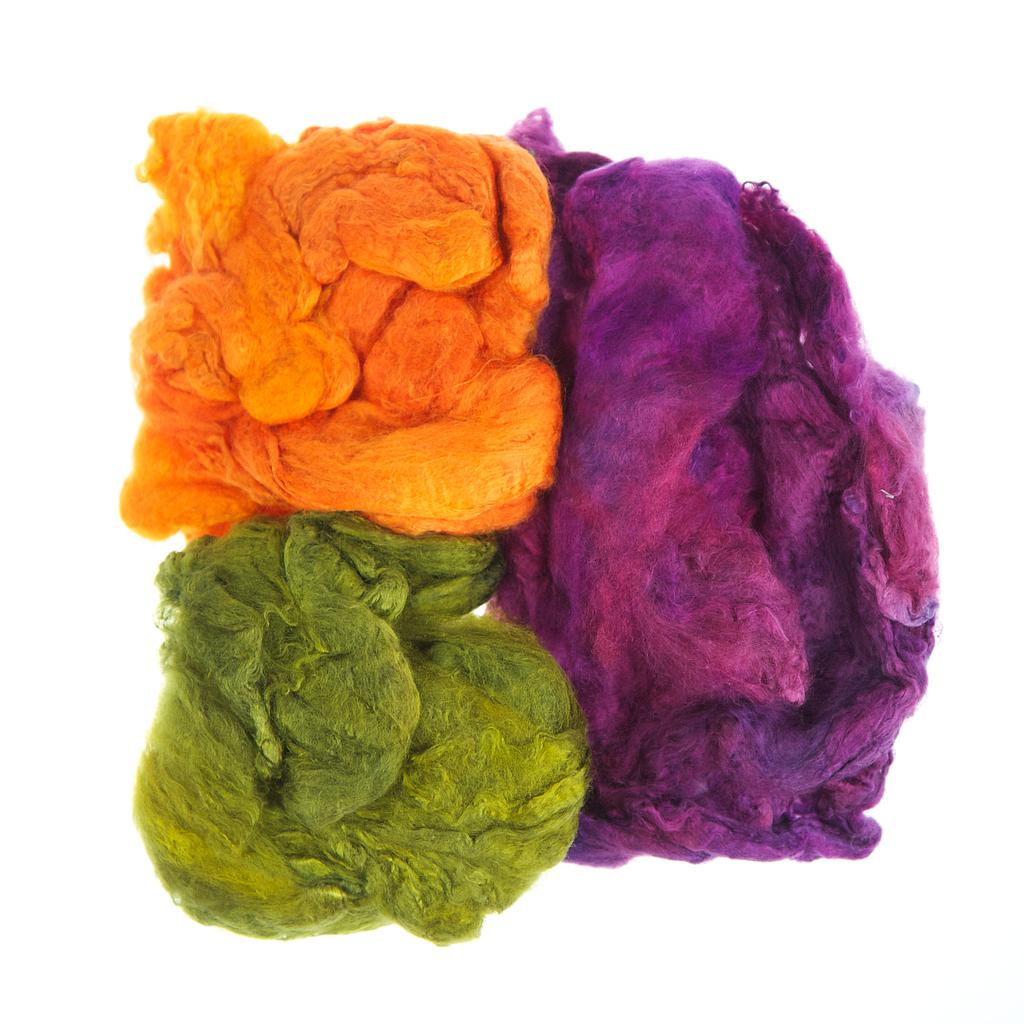 Eén cocon uitgespreid tot een vierkant lapje zijdevlies van ongeveer 25 x 25 cm. Geschikt om mee te vilten of te spinnen.
Handgeverfd geverfd; ongeveer 8 gram. Handgeverfd betekent dat de kleuren kunnen afwijken van de getoonde foto. Elk verfbad is uniek.
Het is belangrijk om de hankies eerst te spoelen voordat ze bijvoorbeeld worden gebruikt bij het nat vilten. Ze kunnen namelijk overtollige verf bevatten en die verf afgeven als ze worden natgemaakt. Ook na het spoelen moet u rekening blijven houden met de mogelijkheid dat de hankies kleur afgeven want zijde neemt kleur heel gemakkelijk op maar geeft het ook heel gemakkelijk weer af.
---