Lege Flesjes Pipet/Burette
---
Schroefdop met tuit op flesje van zacht plastic.
---
The colors on your monitor may differ from the real color of the product.
---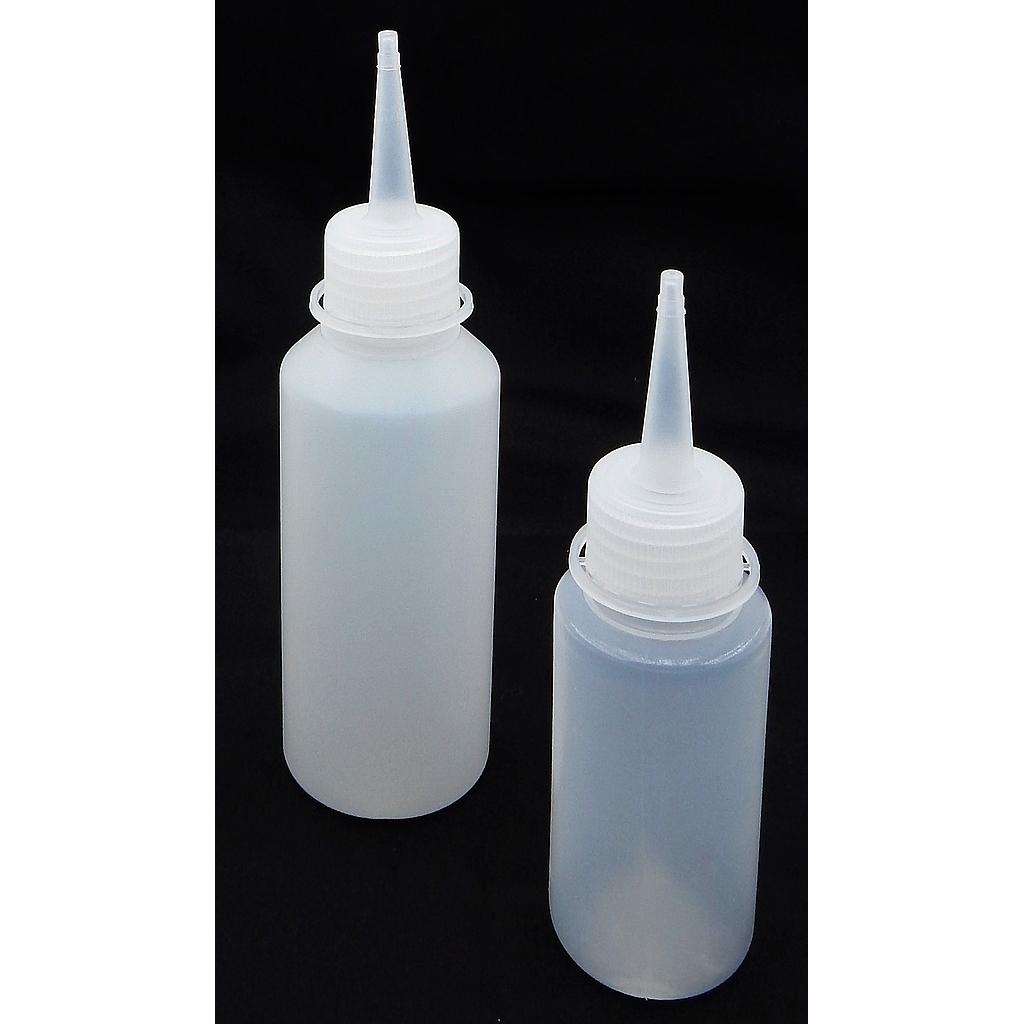 Op het flesje van zacht plastic past de pipet / burette. Het flesje heeft een schroefdop.
Op de doorzichtige flesjes met ronde dop past de pipet niet. Die flesjes zijn zeer geschikt om bv. wat restanten verf in te bewaren.
De burette kan gebruikt worden voor het maken van lijntekeningen met serti, verdikte verf of vloeibaar rubber.
Voor het maken van dunne lijnen wordt een pipetpuntje op de tuit geschoven en eventueel vastgezet met een plakbandje.
De lijndikte kunt u zelf bepalen door één of meer millimeters van het pipetpuntje af te knippen.
De burette wordt gebruikt voor het mengen van acrylverf en vloeibaar rubber. De inhoud wordt gemakkelijk uit het flesje geknepen omdat het van flexibel zacht plastic is gemaakt.
Ook heel geschikt voor het werken met raamverf.
---